A Rewarding end to her High School Career
 This year for seniors has been crazy, but the way Mariah Armendariz describes it is as "rewarding". Armendariz has been wrestling for the past two years and has received the Jockey Award and a guitar from their SYC tournament. She was asked if these awards had influenced her in any way and why?   Her response, "If I could relive a single moment from high school all over again, it would be the SYC tournament and winning the guitar. It was one of my favorite memories from high school, along with tournament days because those were the days where we really came together as a team and rooted each other on at every match and after we would really bond over the whole experience." 
      As a result, this led to asking if wrestling had taught her anything from the past two years. "Wrestling has taught me to stick up for myself, not physically, but through words. I've also learned that we are more than a team, we are family in which they have always had my back", said Armendariz.  Armendariz says wrestling has shaped her into who she is today, specifically a more humble and tougher person."
       Afterwards, Armendariz was asked about how her senior year has been so far. She responded with, "So far it has been an experience in itself and I only hope to slow it down and live in the moment more". Eventually this brought up what she would miss about high school. 
She stated, "I'm definitely going to miss wrestling the most, because it was the closest I've been a part of and I'll never forget the people I've met within wrestling or the bond I've created with them."
     Thus leading into her achievements from wrestling at Ridgeview. "I would say my growth has been an achievement in itself. I've only been wrestling for around two years, and from one season to the next I have tremendously improved my technique and it showed within my matches. I feel like the wrestling experience at Ridgeview is unlike any other, and completely unmatched especially with a coach who is dedicated to making his team great and pushing towards bigger things in life beyond the mat". 
     However, there is much more responsibility when being a senior, like what are your plans after high school. "I plan on pursuing some type of career in the business industry", says Armendariz. In addition to that, Armendariz was asked if she planned on pursuing wrestling.She responded with, "I'm currently indecisive on pursuing wrestling, but ever since I started, it had been a goal and still an option."
    Lastly, Armendariz had some advice she would've liked to give her freshman self  which is, ". . . live in every moment because it all goes away fast and to stop stressing about the future because if you stress about it now you're just setting yourself up to stress about it twice." 
About the Writer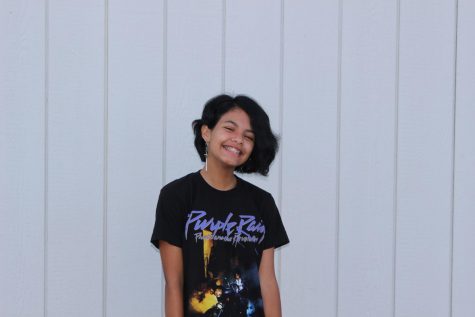 Serenity Mejia, Sports Editor
This is Serenity second year on the Pack  News staff. She this years Sports Editor. She enjoys drawing for her friends and dressing up in her own unique...