Excellence from the Classroom to the Field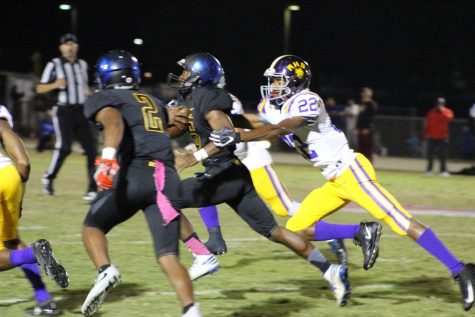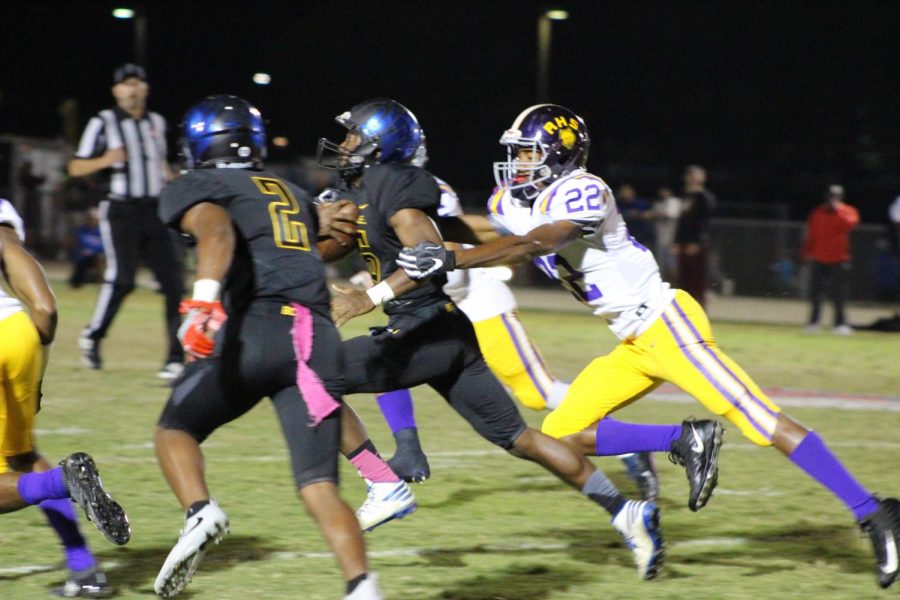 At just eight years, old Jaali Burres was nervous to go out on to the football field. The kids his age were bigger than he was, but he soon discovered that he was taller than most of them and could run the ball. His father first introduced him to the sport that he grew to love. I loved the feeling of the sport," said Burres. Since then he has continued to play the sport and was an outside linebacker for Ridgeview High. Burres says that he went from loving football to playing it to help him get into college.
During his senior year, Burres won several awards for his performance on the football field. He received the Jockey Award, All-Area first team Defensive player, Hometown Sports Defensive player award. Burres says he has many memories at Ridgeview but his one that he will take with him was on senior night during football season. " I felt like it was a stepping stone and it brought back so many memories of me watching other players during their senior year during that moment," said Burres. His favorite football memory was his sophomore year when he was on JV. He stated that the team beat everyone they played except Bakersfield High. "No other team did as good as we did before or after us," said Burres. Burres not only excelled on the football field, but he also kept in going in the classroom. He has a 3.5 gpa and states that English is his favorite subject. "I have been able to connect with my English teachers and I feel that I am a good writer," said Burres as to why he likes English. Burres said during high school years he has had some struggles the one that he remembers the most was his junior year. "First semester I had to create a new Science project with six hours. My old project was not working right and that night I had to change it. I found cardboard in the trash and called it how to make water float," said Burres. He did not give up, worked all night, and earned an A for his science project.
Getting the grades in the classroom has made it possible for Burres to get many scholarships for college. He will be the first in his family to go to college and wants to make his parents proud of him. His plans are to get a degree in aviation and be a pilot to be able to travel and earn money. He says if that is not possible, he wants to do Engineering so that he can still be around plans. His top four college options are Ohio Wesley, University Redlands, Cal Lutheran University, and Pacific University of Oregon. He states that he wants to attend Pacific University of Oregon because, "it's not too far from California, not as hot of a town and it's a new place that is close to a major city," he added. He adds that at this point he is not planning to continue his football career unless they offer him a scholarship to help cover the expenses of college. Football will now be a part of Burres past, but a new door opens his future to college!