Taking His Career to the Next Level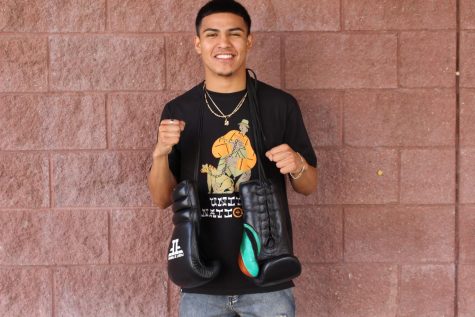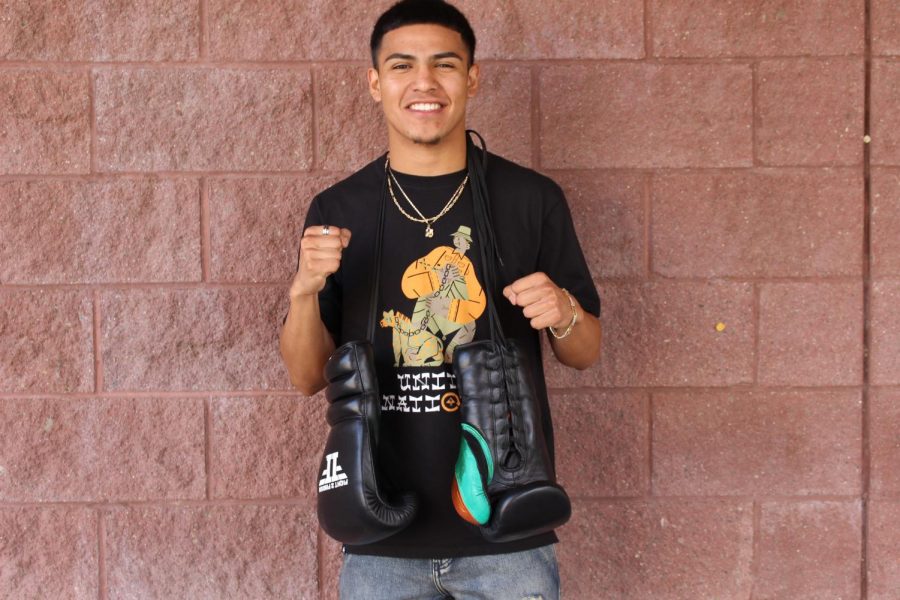 Boxing is the main path for senior Alex "Chedda" De'Luna as he makes his way toward graduation. "Chedda", as he is known in the ring, had his professional debut last year and has gone undefeated in the featherweight division. In the ring De' Luna is a boxing machine showing great speed with every punch. He learned the sport at a very early age.
When De'Luna was only eight years old he got his first taste of boxing and has chased the dream ever since. His parents support him all the way. As he says, "My parents have inspired me since a young age, they always supported me boxing and believed in me even when I felt the need to quit. They encouraged me to keep going and pursue my dreams". His hard work shows as he practices five days a week for three hours after school at the Kern County Fight Club, and still makes time to keep up with schoolwork to maintain over a 3.0 GPA. He says that he has to sacrifice his time and not do things that most students his age have to do, but his parents were always there to provide his needs. Although De'Luna finds a way to keep everything up it is still his biggest challenge to manage the time and fit everything he needs to do in a tight schedule. However, he still finds a way to fit in the work for his boxing as it is his passion and dream future.
Since the young age of eight, De'Luna has had plans to box his way to greatness. Although boxing is his number one goal, he still works hard in school and even plans to go to college as a student athlete. Juggling good grades and winning fights may be hard, but De'Luna makes it look easy with his hard-working personality. De'Luna wishes to take his boxing to greater heights and, "to one day become a world champion" no matter the challenges he must face.