The Pack is Coming Back
Ridgeview High School has been molding student's minds since 1994. The school is full of hard working teachers trying to help the thousands of students Ridgeview holds to achieve a great future. Sometimes the students who have been taught here become a part of the Wolf Pack staff as a teacher, a security guard, or even a Vice Principal. This builds a better foundation for the school as staff who has been taught the Wolf Pack rules can spread them better in their work and knows what works for the students.
Ridgeview takes pride in our security who get along with the students and helps keep the rules in check while protecting the school. One of those is, Jason Grant, who graduated in 1999. Although he is a security guard now, he was working for a private sector for windows until 2017, when a tragedy happened and made him make a caring decision to work in a school. On November 14, 2017 Grant was recovering from an injury when a shooting happened at Rancho Tehama Elementary School, Rancho Tehama Reserve, California killing four. At the same time he had a daughter in eighth grade, because of all of the factors he decided he had to put himself somewhere to prevent this and do his part so the next day he applied to high schools to be a security guard. As if it was destiny he was accepted to Ridgeview before any others and now he does his best to protect the school, "I believe me being a student here and an alumni gives me pride."
Ridgeview is built with hard-working teachers who do their best work to bring everything together. For example Jennifer Reynolds, she has crafted the minds of her students and helped them grow as they learn from her. She graduated from here in 2009 and is now blessing the school with her work, trying to help more and become a counselor. When asked how she feels about working at Ridgeview, "I love working here, I use my own methods and build my classroom for the students." Her care for her students is how she helps them grow into the best they can be, that's her hope as a teacher.
Every high school has a staff who works hard behind the scenes, and there are some who walked in all those same offices. Ridgeview's Vice Principal is one that enjoyed the school being built since the very first semester. Drew Parker attended this school since 1994 and graduated in 1998, as the first four year graduating class. He was part of the committee on a student, parent, and staff to decide the colors and everything the school shows our pride for. Parker takes pride in becoming part of the Wolf Pack family as not only a student but also staff. He watches for what works with the school and stays connected with everything happening around school. As to why he hires alumni he states, "I try to hire who I feel will be the best for our campus and our students. I think we like when we hire an alumni it's good when you have somebody who knows the culture, the similar situation to be who really wants to be here."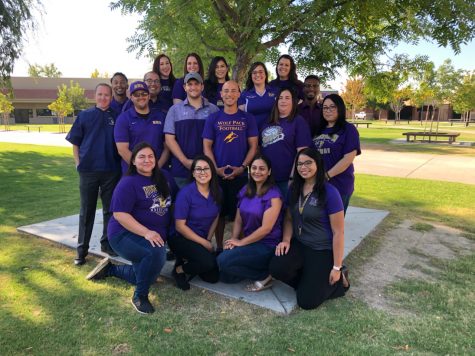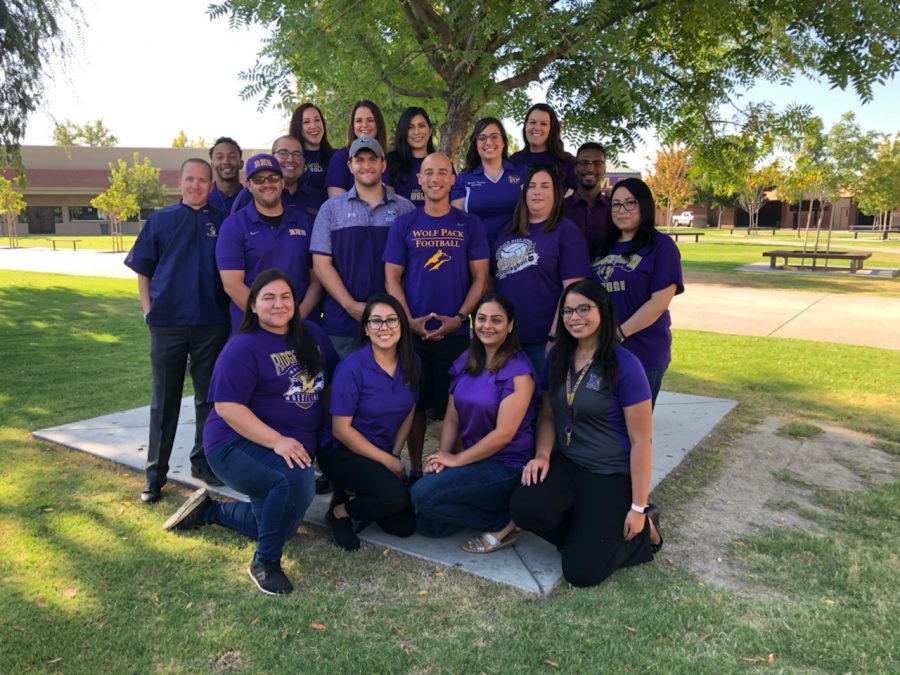 Ridgeview holds eighteen Alumni and is hoping to bring more. The Alumni fit in as well as the rest of the people at school, like a piece of a puzzle. Students, teachers, staff and security guards are always trying to build this school to be greater. All working together to make Ridgeview a unique and strong school.