Running their Way to Valley Again
Cross country season is here and Ridgeview high school is on the road to success! Last season the boys won valley and came in first at state. The cross country team this year is keeping a positive attitude to maintain a successful season says their coach Greg Dabbs. Dabbs has been coaching for over ten years and would say that his best experience while coaching would be seeing his runner's progress and get better over time. "Our team looks very strong this year both boys and girls" said coach Dabbs. He thinks the boys are ready for the competition and believes that they are an amazing group of boys/girls with returners and new runners coming in. Dabbs wants to help people realize their full potential and show them that they are capable of doing anything if they work hard enough.
Many people might find cross country very hard or tiring, but not for our boys. Cross country is more than running, it is the foundation of a family. The boys Varsity cross country team consists of Ased Adus, Alex Cuevas, Payton Fox, Gerardo Moreno, Jose Gonzalez, Gurtaj Khera, and Damian Lopez.
Alex Cuevas who is a senior this year says, "I think what pushes me the most to never give up is the adrenaline I feel when I race." The support from his coach Ryan Lucker, who is also one of the cross country coaches, pushes him to not let him down along with his family. His biggest motivators are his family and all the recognition he gets for his hard work to be where he is at. "I am most excited to see how much faster I can run, the times I could hit, overall to have a great time throughout my senior year cross country season", says Cuevas. His goal this season is to hit the 14:20's for his three mile and the 5k at Woodward Park is to break fifteen minutes. Cuevas is the top runner on the varsity team and he runs about six or seven miles a day which averages out to 45 miles per week. Sometimes playing sports and balancing school can be very difficult for some, but not for Cuevas. It is very easy to maintain for him because he runs in the morning and then goes to school. Besides cross country, Cuevas has many hobbies such as playing soccer, watching soccer games/movies, or going out to eat and spending quality time with friends and family.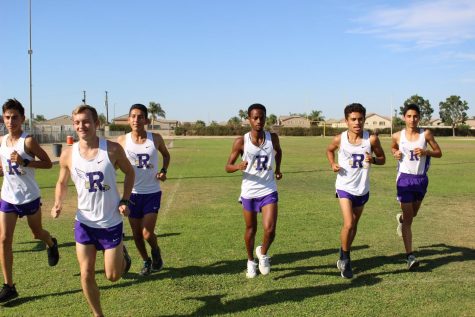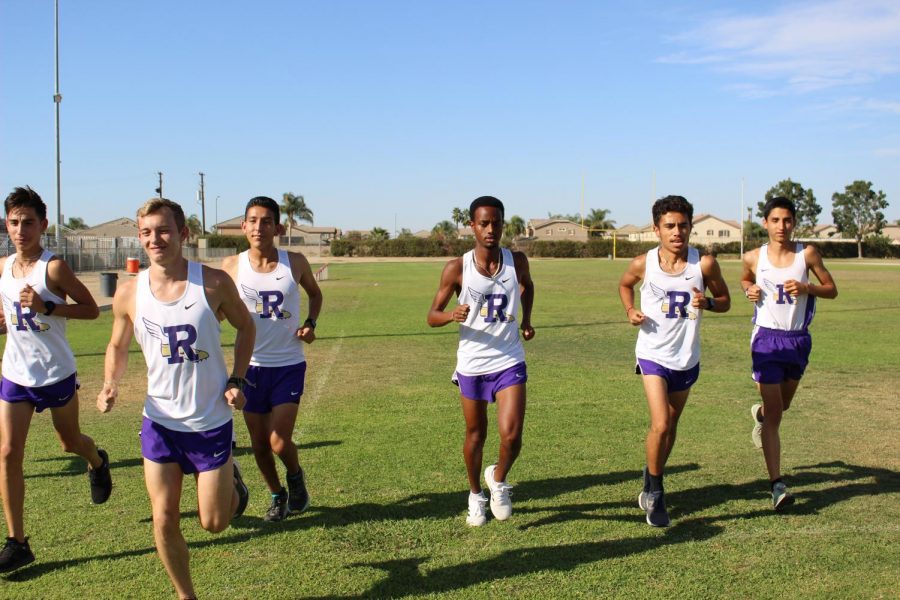 Success is what pushes many to always reach their full potential and that goes for Payton Fox. Fox is a senior this year and has been running for six years. He originally joined cross country to get conditioned for soccer, but soon after realized that it opened many doors and opportunities for him. Fox states, "I am most excited to show everyone what I am capable of, last year I was injured and wasn't able to race." His injury has driven him to put his name out there and show everyone what he has been working hard for. Fox has set himself some goals which is to win state individually and place top ten at state. Training for Fox is about 35 miles per week and because of his injury he sometimes substitute's running for biking, swimming, or modified workouts. Fox hopes to receive a scholarship for cross country which schools are already interested in him like Long Beach, UCSB, and Portland State.
This year's team looks very strong and successful. They are always looking for a challenge and all their hard work has lead up to now.