Pinning it to the Mat
Jeremiah Rodriguez, Staff Writer
December 11, 2019
Hang on for a minute...we're trying to find some more stories you might like.
Ridgeview's wrestling program is looking very promising this year. After a good season last year, they are ready to bounce back and have another great season. The boys' and girls' of the wrestling program are working very hard this year to in hopes of winning a state title.
The boys' wrestling team is looking to go far this year, and with the team they have this year their chances of making it to state are looking very high. The boys' wrestling coach, Aaron Garza, had this to say about the previous season, " The previous season went awesome, we had two kids go down to state, one had to injury default out, but he ended up winning two matches down state before he did that."
They have experience when it comes down to big matches. They have a few standouts this year on the team, they are Eli "Guerro" Guiterrez, Anthony Ramirez, who is also an all star football player, and Justin Spainhoward a.k.a Chubbs who is a junior on the team. Justin Spainhoward has been wrestling for two years, and had a lot of things to say about the upcoming season, "My goal is to place in state this year. I went to state last year but I didn't place. Even though we have a lot of newcomers this year, we should do really well." The boys' have high expectations for themselves this year and that's understandable considering all the talent they have this upcoming season.
As for the girls' team, they have a very promising wrestling season ahead of them. The girls' wrestling coach, Eduardo Machado, had this to say about the upcoming year and their standouts this year, " We have a bunch of returners who should actually do really good. Like Genesis Quirate. My goals is to get at least five girls' to state." He prepares his girls by getting them ready for combat, mentally,emotionally, and physically. He also has them working hard everyday at practice. Senior Genesis Quirate is one of the girls who placed last year in state. "My hardest opponents are the girls' that I'll wrestle at state because they're the best of the best, so placing in state is a major achievement for any of us." She said her main goals this year is to have fun and become a state champion since this is her last year that she'll wrestle for Ridgeview High School.
With the hope of winning state, the boys' and girls' wrestling teams are both working hard in order to accomplish their goal. They had an amazing season last year and plan on having another this coming year. There is much promise for this years Ridgeview wrestling team !
About the Contributors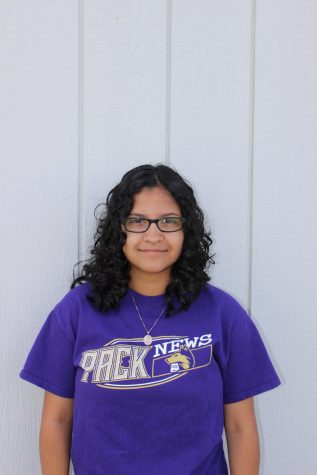 Ariel Torres, Opinion Editor
Ariel Torres has been on the pack news staff for two years. This is her first year as an editor. Her hobbies include: listening to K-Pop especially BTS....