R.I.P. Kobe Bryant: The Man, The Myth, The Legend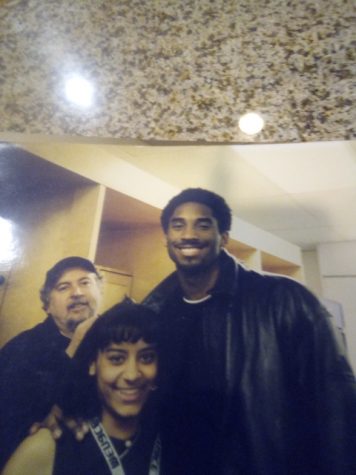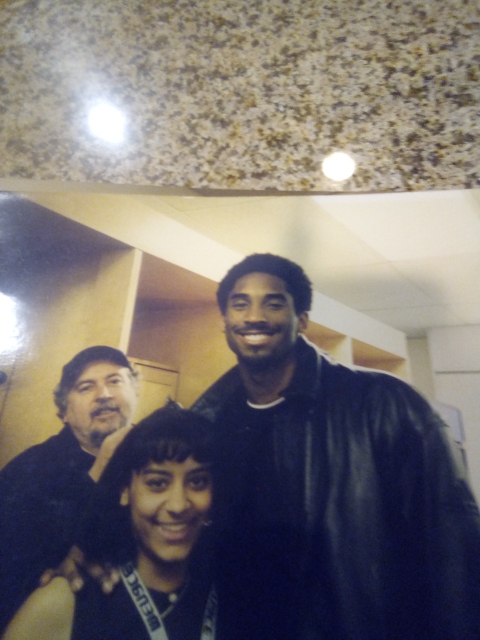 Growing up in the 80's as a young child, I grew up watching the Showtime Lakers.  Ervin Magic Johnson, James Worthy, Kareem Abdul Jabar, and AC Green in the forum was on my television all the time.
In high school, I had a mission that I would sit on the Great Western Forum floor and meet the Lakers especially one of the greats to stand on the floor on the forum: Kobe Bryant.
In April, 1998, my life changed. I got my first press pass to go to a LA Lakers game. During that night my inner Laker fan was rushing, but I knew I had a job and as a journalist to interview one of  the greatest in the game, Kobe Bryant.
Fast forward years later and I am in disbelief like so many others to hear the devastating news that the greatest to touch the floor has passed away. Bryant and his 13 year-old daughter Gigi passed away on Jan 26, 2020 in a tragic helicopter accident on their way to a basketball game. How could someone who still had so much to give to his community, his children, and the basketball world be taken away in such a tragic accident?
He touched so many lives. He was the kindest, most genuine, and humble person that I have met in the sports realm. He took the time to sit down with me as a young reporter and gave me my first lengthy interview to be able learn about him as a person on the court that he loved. This was Bryant's second season in the NBA, as I remember him telling me, "It's been a nice little experience it has helped me grow. I feel that I'm a better player right now. I feel I have more patience with my teammates," during my first interview with him.
After this first interview, I went on to interview Bryant a few more times in the forum. He even told me that I could sneak a camera into the locker room to get a picture with him: my favorite player. I brought my camera in and after snapping our picture, security told me I could not have a camera in there. Bryant informed them that he told me to bring it with me. That just showed me what type of person he was. He had a heart, and took the time that other athletes may not have taken with a rookie reporter.
Bryant was one of the most prolific and sustained forces in the NBA; his legacy will live on through all of his contributions.  He is ranked number four in all time points, has scored 60 plus points in a single game, which is the second most in the NBA, and has the most All-Star MVPs in league history.
Bryant will always be remembered by his family, children, friends, and journalist as one of the most whole hearted people. His legacy will live on with his remaining children.