Out of High School and Off to College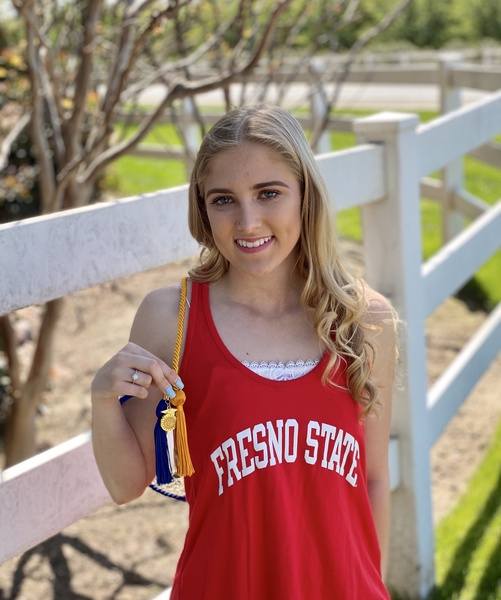 For seniors, the end of the year is a very stressful point in their lives. It isn't easy preparing to go out into the world and make the transition from high schooler to young adult. Especially for those seeking higher education, from worrying about grades to finding the money for tuition, and even the tedious college application process, trying to go to college is a difficult ordeal. However, many students would say that college is well worth the time, money and effort put in when they finally get an opportunity to invest in their future.
       One senior looking forward to college is Harvir Kaur, who has been accepted to the University of California Berkeley. Kaur says, "The UC's don't just care about test scores and your grades, make sure you write great personal insight questions if you want to go to top Universities." Senior, Taylor Jones, plans on attending Fresno State after high school. She says, "I plan to double major in Ag. Business and Ag. Education. I think college is important because there's a lot of ways to further your education, and a lot more job opportunities and job security." Jones plans to either try to teach her own agriculture class or go into the agriculture business industry after college.
      Students have gained motivation to go to college from many places, including role models or friends and family. According to Ridgeview senior Kristin Everett, "I think my family plays a big part. My sister and my brother in-law all went to college, and I see the difference that it makes in pay and being more successful." Some advice Everett has for students looking to attend college is, "I'd say do it-even if it's just a two-year, if it's a trade school, if it's a four-year, or a university-it's definitely worth it."
       Another senior accepted to California Polytechnic University of San Luis Obispo, who is going to major in business, says, "College is so absurdly expensive, but it's probably one of the best investments that you can make in your life. My parents are immigrants so i'm a first generation student, and watching them struggle to make their own business from the ground up really motivated me." 
        Something to seriously consider when going to college is the cost of attending compared to the payout. "In my profession, after law school is a trial attorney, and they average $110,000 dollars annually but the total cost of law school comes to $200,000 dollars, and that's not even counting undergrad," says  Kaur. On the other hand, there is worth in the act of aiming for higher education, and as a result, a better future. "Follow your dreams no matter what. A lot of times people are going to say that you shouldn't pursue certain things because they're too out there, but if there is a will, there is a way," she adds.