Cafeteria Staff Helping out The Community One Lunch at a Time
        Food, we love it, we need it, the cafeteria staff thankfully, is giving out extra food on Friday for the weekends, but is it beneficial? 
When asked, student Alexia Leon commented and said , "It seems beneficial because the food isn't going to waste. The staff should give the food to the homeless or kids wandering the street." said  Leon when asked about what the staff should do with the leftover food. Another student senior Ethan Trejo agrees that giving students food out is beneficial. He states, " yes I believe that the cafeteria giving food to students benefits some students who have a household that does not make enough money to afford a good meal. This gives the opportunity for them to go out of the house and get a good lunch."
       Yolanda Snyder, the Cafeteria Supervisor, when asked if giving out food benefits the community said, "Yes it most definitely does. There are a lot of families on unemployment right now and these kinds of programs are the only thing sometimes they can take advantage of. It's hard times for everyone  right now" 
      But what about the cafeteria staff? Do they benefit from this? Snyder stated that, "Yes it benefits the staff. It is hard right now and I am just thankful for a job. I come in every morning at 6am and do paperwork for about an hour or two and then help my co-workers. It is a lot, but we love it. We love all the smiles and the thank you's," said Snyder.
      On Thanksgiving Snyder said that they gave out an avocado, potato, and containers of strawberries that lasted the whole break along with other cafeteria favorite food items. On Friday December 18 the cafeteria will be handing out a gallon of milk plus an additional seven days' worth of food to get students and the community through the holiday period. 
       During the days that the cafeteria hands out lunch they include students' favorites such as spicy chicken sandwiches, hamburgers, sub sandwiches,  cream turnkey, and Cesar Salad. Students and parents can come to Ridgeview Monday through Friday from 1:00pm to 2:30pm to pick up the sacks that include breakfast, lunch, snack, and dinner. Snyder states that Ridgeview hands out roughly 500 lunches per day. 
   All in al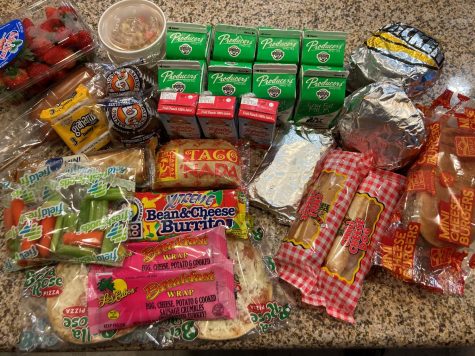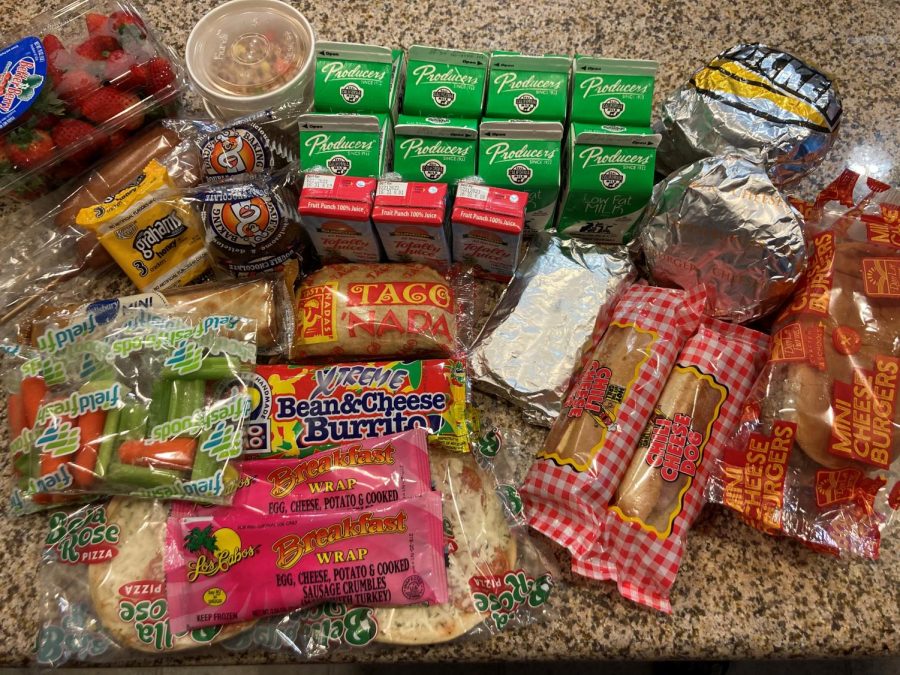 l the cafeteria staff has been so generous and helpful to the community, finding new ways to help and give back to those in need. Always making sure we grab a fruit!