Baseball Looking To Repeat Champion Season
After winning the State Championships last year, head Baseball coach Jason Hunsaker is bringing back three of his top players from last year's team. Three of his senior players Jacob Gutierrez who is a (Pitcher), Joshua Gaeta (Shortstop), and Anthony Manzano (First Baseman). 
When asked how it feels to come back after being last year's State champs Gutierrez states, "It's an amazing feeling being able to be a part of that team knowing that we made history as the first ones to win it all."
Although they may be last year's State champions, their ambitions still thrive to win it all again. When asked what is his goal this season Manzano proclaims, "We just hope that we repeat on Valley and State, but we hope to produce more runs.
When it comes to training, Gaeta still continued to train in the offseason, so he can show the people what he can really do. Gaeta expresses, "I've been training really hard, and all that training is gonna show when we're back in the State Championship."
Hunsaker has a passion for the sport of baseball, and when asked why he coaches he shares, "I love teaching the boy's the game of baseball, it's fun to be out there and show them how to play good baseball and then watch them sort of execute what you taught them and hopefully you win some games."
Although this season has gone well so far, the big question for these three players is how they're going  to end it off? All three players have plans after high-school specifically they would like to continue the sport. Gu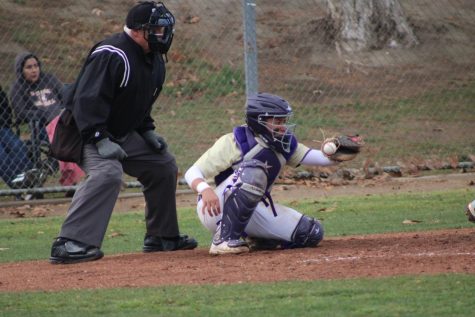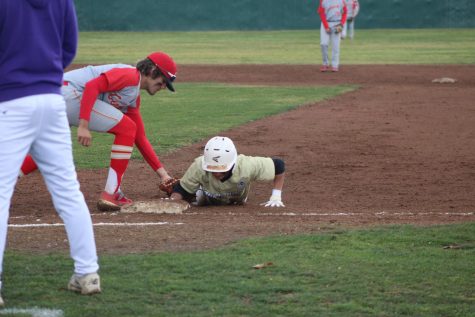 tierrez states, "I'm most likely taking the junior college route but I do want to end up at CSUB." Gaeta brought up that he, "Wants to go play college baseball and see how it goes from there." Learning from Manzano, he plans on focusing on his education after high school. Manzano says, "Not at this point I think I'm just going to focus on school and college.
To those who are debating on trying out for the team next year take advice from Hunsaker he states, "Come on out start working out now do some running do some weight lifting throwing the baseball and come on out."