Softball on Their Way to a Confident Season
The softball team is confident about their team this year. When their coach Deb Whitbey was asked about how she thinks the team will do this year, she said, " I'm confident in the girls' ability and we have a chance to do well this season." Their record so far this season is 4-14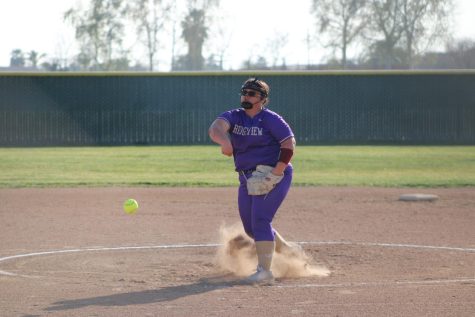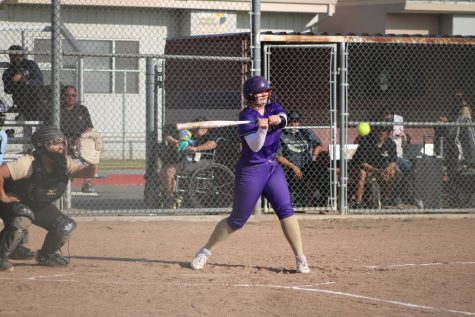 .
The team said that the toughest team to beat this year will probably be Independence. When Taylor was asked why she said, "Independence is a really good team. All the girls over there play travel ball. I've seen them at a tournament and their communication skills are really good." 
Whitbey has been coaching Ridgeview's softball team on and off for almost 25 years. Whitbey played softball growing up and loved it so when she decided when she couldn't play anymore she would love to coach softball. She described her coaching style as, "Democratic, I can guide them, but also include the girls' in sharing of ideas, drills, etc." 
Whitbey states her favorite part about coaching softball is, "Watching these girls' get better every day and being around them. They make me smile." Whitbey's least favorite part is trying to help the girls' rebound from a bad mental play, inning, game, etc. 
On days they don't have games they practice for two and a half hours. The teams main focuses this year is for the team to gel together on and off the field and also to enjoy being out there with one another and have fun. 
This year's softball team captains are seniors Chloe Taylor and Hailey Quintero. They were both picked by their team to lead them this year. 
Taylor is a starter in right field. Taylor has been playing since she was seven years old and started playing because she would play with her family. When asked about how Taylor felt to be chosen as team captain she said, "it feels really good to know that the girls' chose me to be captain because I wasn't expecting it. I just built bonds with them and have been talking to them since day one and trying to get to know them on a personal level." Taylor said her main focus for this year is to be a really good captain for her team.
Quintero is a starting second baseman. Quintero has been playing softball since she was eight years old. She said her favorite part about softball is, " The competition. I like being competitive and playing against my friends."