The start of the new school year means the annual Homecoming dance, football game, and events. This year's theme was A Night at the Movies and the dance was held on September 16th. The football game was on September 22nd against North with a score of 24-7. This year's Homecoming king and queen was Jacob Ayala and Janiah Wofford.
With this year being Deb Whitbey's first year as Activities Director she states, "I feel very excited for this year." When Whitbey was asked if there was anything she would change from last year's homecoming she replied, "I'm definitely trying to not change anything that's been working, so I'm just here to support the kids and their ideas and make sure they have the least amount of interruptions."
Junior Class President, Mia Franco, plays a huge role in ASB and Homecoming. When asked about how they came up with this year's theme she states, "As a collective, the ASB executive board, we had a meeting this summer, and we all just started sharing ideas and everyone really liked, at the movies."
Whitbey credits the ASB's success to all the members and students that are a part of it. She states, "My job is very easy because the kids are doing most of the work and they are so involved and so spirited." When Franco was asked about having a new director this year she states, "We are all learning our new ways this year, but she is amazing, she has been very supportive and has been good at communicating with us. She is very good about listening to us and so are we, but it is different this year because we are all getting to know each other and how to work together."
Franco encourages all students to participate in homecoming events because of how fun they are. Franco also adds that, "Homecoming events are really fun and it's a great way to meet new people. During my freshman year I met a lot of my best friends now during homecoming week and all the different events."
This year was also the first year Ridgeview will be holding a Homecoming staff king and queen. The winners of the staff Homecoming king and queen were Robert Shahan and Camille Ramirez. One of the nominee's for the student homecoming queen was Brianna Monge Lucero. When asked about why she's running for homecoming queen, she states, "I'm running for the experience of it all and to do the best I can as my last year of high school."
The week of homecoming they held many events such as, class float building and dances as well as a spirit week. Before the varsity game each class performed their dances in front of their floats. The senior class's theme is Horror Nights, juniors were animated movies, sophomores were action movies, and the freshmen were musicals.
As for the actual varsity game Ridgeview was able to take the lead against North. Making their first victory of the season and an overall exciting night.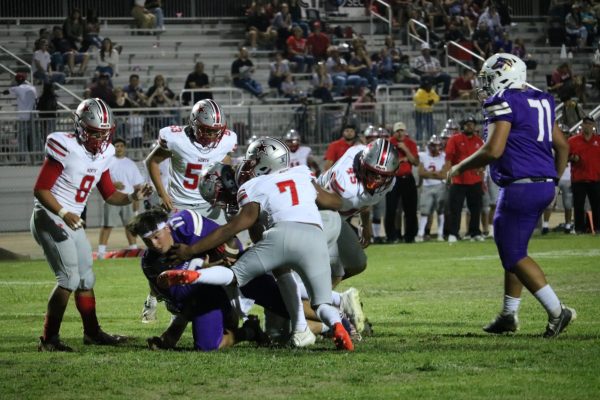 Story continues below advertisement