Varsity Girls' Volleyball For the Win!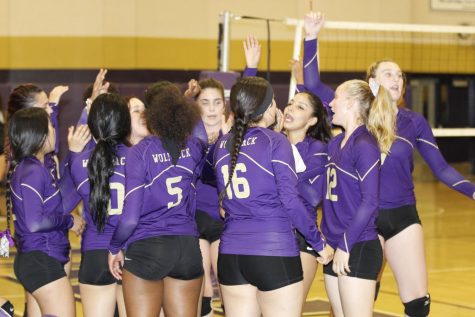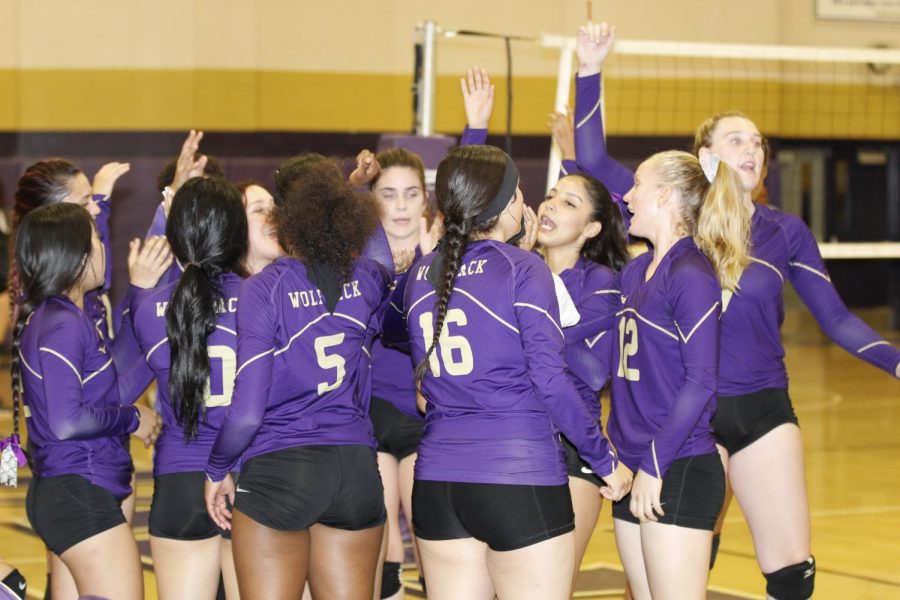 The year has finally started and volleyball season is in the air. Ridgeview's varsity volleyball team is preparing to rep the school and earn the chance to win a valley championship. But with a new coach in the house, there are some new expectations and strategies that comes within. Varsity players now have to work on making good impressions on the new coach and work with adapting to her expectations in the games. So, the question is how have they been progressing so far with a new coach in charge?
Camille Ramirez, is a science teacher at Ridgeview High School. It is her fourth year teaching at Ridgeview, and with this being said, she states she feels good, comfortable with the school, happy, and feels like the school is home to her. Her experience in volleyball included playing volleyball since the fifth grade, playing for a team at her college for two-years, joining volleyball club since the sixth grade to her senior year, and also participating in adult volleyball leagues. After being accepted as the new coach for the varsity team, she felt excited to be in charge of the program and be able to mold the varsity team players the way she wants to make them become successful. Her expectations for this season are the players to be highly skilled at passing, serving, hitting, having a good attitude, and having good work ethics. Team bonding is ideal for a team to have an outstanding performance in games. Therefore, Ramirez and the varsity team players have discussed going to CSUB volleyball games, October fests, and escape rooms for the team to bond very closely. As the new coach, her intentions are to improve the player's weaknesses that she has noticed as they play on the court, and bring success to the name of Ridgeview High School. "I've been trying to focus more on being more aggressive and make sure we are all balance". So far, the varsity team has won games competing with many high schools such as Shafter High School, which made her believe on their chance in having a good season. Ramirez expects to win many games, and in addition, is hoping to beat Tehachapi High School in their soon to be next tournament.
This volleyball season has brought excitement and determination to this season's varsity volleyball. Jules Herrera, is a 17 year-old, has been playing for the varsity volleyball team since her sophomore year. She admitted that she was nervous during her tryouts, but reminded herself to do the best she can and remained positive. Herrera was so excited to receive a new coach for this season. Getting to know the teammates wasn't as hard considering they have all played volleyball on the same team since Junior high. "I love my teammates! They're all really positive and know how to have fun, but also be serious when we have to be,"  stated Herrera. According to Herrera, her best skill is passing since she is a defensive specialist, and is trying to improve on her back row hitting and hustling to the ball. She opened up about how much of an impact volleyball has played in her life, "Volleyball has made a huge impact in my life. playing volleyball has helped me cope with all the tough situations in life and helps me keep my mind off of those things." Herrera is expecting to improve as a player and as a team for this season of volleyball as a varsity volleyball player in Ridgeview High school.
Jazlyn Herrera, twin sister of Jules Herrera, has also been playing for the varsity volleyball team since her sophomore year. Herrera was excited to hear that Ramirez, science teacher at Ridgeview, was accepted as their varsity volleyball coach. "I was so excited because Ramirez is always so positive and has a lot of volleyball backgrounds." According to Herrera, Ramirez prepares the team by assigning drills and conditioning consequences to have them to improve on their skills for games. Herrera states that her and her varsity team are 2-1 in their wins and work very hard for those wins. Herrera and her teams do face losses in some of their tournaments, however, they use those losses as motivation and lessons, and continues on playing hard and doing their best in every game. Herrera is a libero, which makes her specialize in back row hitting. Volleyball has also played a big role in her life. "Playing volleyball has helped me ease my mind & helped me relieve stress throughout the seasons," she added. Her expectations for this season are to improve on her skills, for her team to improve their performances in games, and more team bonding.
The varsity volleyball team is currently working towards their success in winning many games, improving as an individual player and as a team, and make this season the best season they can. They are here to rep their school and bring recognition to Ridgeview's volleyball team. They are expecting to bring what they got to the table and express their determination in every game for every win.