Untold Stories of the Pack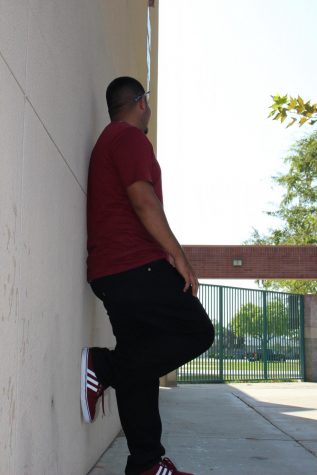 Growing up in Compton can be one of the most dangerous environments for children to be set in. Some children cave in and some adapt to continue on living and defeating the monster called "life". Victor Andrade lived in Compton until a year ago, before that, he had witnessed death take down the people around him and was affected physically, shot and stabbed before he even reached sixteen. Something no kid should ever go through.
He grew up with a different mindset than most children would, his brain formed in this setting. Shot for the first time at the age of ten when he was hit from a bullet while he was across the street from a fight and shot two more times by the time he reached thirteen. Not only was he shot but also stabbed eight times through his life, once by a friend who he was trying to take care of while the friend was intoxicated. Again in fights he had been part of, now facing the scars they left on his body. Gangs were a part of his life he couldn't escape due to his brother turning towards one and becoming part of the gang world. His oldest brother who was a father figure to him died when Andrade was 13. His brother died from an ATV crash when he jumped on it and it crashed down, landing him hard on the ground and busting his head open. While going throughout all of this, his father left the area and moved to New Orleans when Andrade was in fifth grade. Although his life has pushed him down, Andrade has continued to live, as a sixteen-year-old who is in senior year with more than 200 credits.
Compton is recognized as a dangerous place for those who have never been there, yet, they have a different perspective. Nothing can compare to how it really is to live there, to be part of the darkness since you were born. Andrade fought his way through to survive through his own hell, "When I was growing up, it was mostly alcohol and music all the time. No one really cared how I did in school, and I had been working since I was five, everything that I wanted I had to work for it. So I worked with him (my dad)". He continues to push through life with it ups and downs, and has now created a new life in Bakersfield, California and in the Wolf Pack Family. 
Andrade has lost many people in his life, friends and family members, even his oldest favorite brother. Even through all the loss and pain, he still seems to grow and try his hardest in life. Never giving up is the way he perseveres, and protecting those he's closest to always. His past will always be there, but he doesn't let it beat him down; he still continues through the roller coaster of life.