The Winners of We the People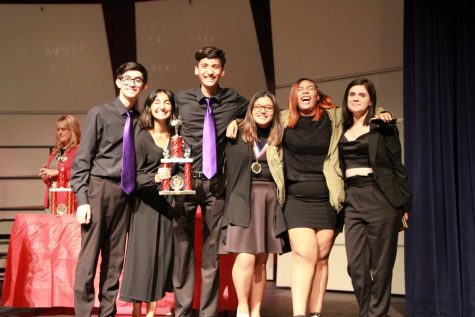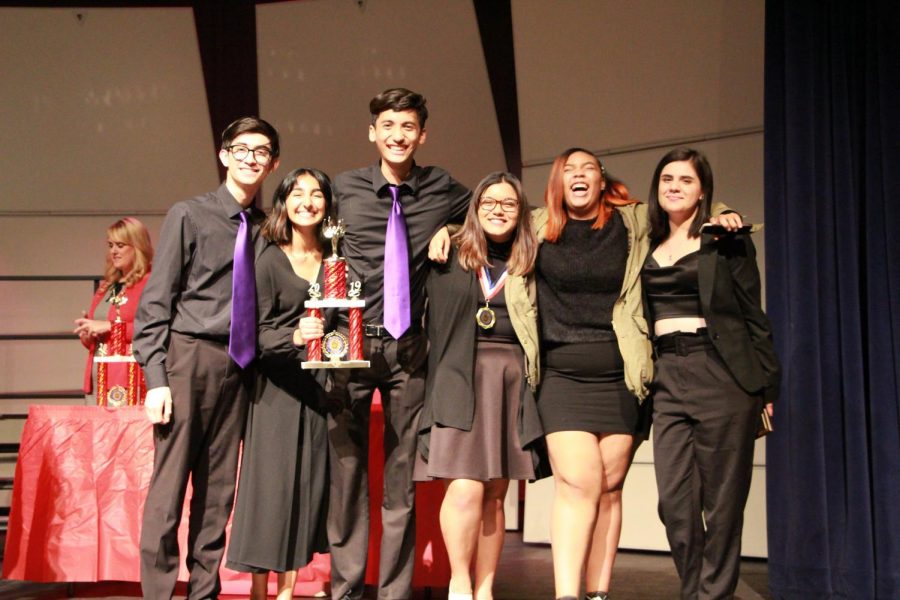 Receiving accomplishments have always been an exciting subject to talk about. But when the accomplishment is received after a long time, then the subject becomes more thrilling and rewarding. This was an experience the We the People class went through in their culminating competition against other schools in the district. Ridgeview had not won since 2010, but up until this last competition, they were finally placed in the 23rd Congressional District with the help of students in Units One, Two, and Four. Ridgeview was called into 3rd place. 
Genesis Lopez, member of Unit One and winner of the Jack Brigham Civic Virtue Award, describes a shared reaction with her fellow team members to this accomplishment as a "bittersweet" feeling. 
"It was surprising because after reflecting on that day and how everything went, it's just really surprising and I'm very happy to be in the class and to place in the class, too. I was very proud," says Senior Genesis Lopez. 
Jennifer Rojas, member of Unit Two, also shares the sentiment on this surprising achievement for We the People. "We were surprised, but proud that we broke the streak. I think it's because everyone learns so much in the program that the ranking usually comes down to a few points. The scoring and the placing of the teams are so close," says Rojas.
            With the same reaction as Rojas, "I'm extremely happy with how our school did this year, we all tried our best and in the end it paid off with a school-wide trophy," says Xavier Carmona, a member from Unit Four.
This sense of pride is shared along with the teacher/coach of We the People, Jason Jenkins states, "I think the students performed exceptionally well. We the people is a mock congressional hearing and each unit must answer follow up questions from the judges. We never know what those questions are so the students have to be true experts in the content."
Yet, it wasn't all too easy for We the People because there were also a few mishaps along their way to victory. A mistake was detected with the scoring during the judging process. Numbers became the students' worst enemy at the start of the judging process.
Jenkins explains, "It appears that one of the judges put in a five instead of a sixty-five for the score so at awards night, West High won third and Liberty got second. Two weeks later we got our score sheets and I saw the error. We wound up with second, Liberty third, and West did not place. This did not affect the overall ranking of RHS."
            While for the students' perspective on this situation with the numbers, Lopez steps in to explain several thoughts on the sudden mistake that could impact their competition.
"When we found out, it was surprising, but at first there was a lot of frustration on 'How can they mess this up?!' 'How can they count our thing wrong?' because Unit Five was placed. They weren't placed at all and with them going from no placing to actually Second Place is a big deal!" says Lopez. "But afterwards, it was really just a happy time. We were all supportive of each other."
"When we found out about the scoring error it made us question the other scores and whether or not our units were placed correctly," says Carmona.
In addition, Senior Jennifer Rojas speaks up on behalf of her Unit. "We were annoyed about the miscalculation. It was upsetting to see that one of our teams' opportunities to walk the stage and get the recognition that they deserved was taken away from them," says Rojas. "I can only hope that the judges will pay close attention to these things in the future and won't let this happen again."
            With this in mind, part of the accomplishment always comes the trial and struggles that has to be on the road to success. Senior, Genesis Lopez, describes several positive and negative aspects of the class and its competitions.
"It is both very fun and also very difficult because of how much time we have to put in effort, but overall I wouldn't change anything because it is an amazing class," says Lopez.
Carmona adds to these thoughts saying, "The only challenge I can think of is getting into the right headspace to compete, because no matter how much you prepare you feel like there's something else you can learn."
While the fun may be part of the class, the preparation and focus that the students must put in is a requirement that has to be seen in the class. "We do tons of practice, memorize the constitution, learn key court cases, watch the news," says Jenkins.
"Some challenges of the class are critical thinking, anticipating what questions the judges will ask, and being satisfied with the work you've done," says Rojas. "But Jenkins is there every step of the way to help when you ask for it and to give you a push when you need it."
Yet, part of that practice and preparation from Lopez's perspective, is the connection that must be felt within each unit. 
"When we join the class we had a mandatory group outing just to get a feel of our unit. We have to go out and just hang out with your group. We weren't allowed to discuss any We the People things, just strictly stuff about ourselves. That was something that really helped because we got to know our unit," says Lopez. She added, "We also do a lot of studying and go through everything in the book." 
"The night before the competition, my team texted each other saying how proud we were of one another," says Rojas. "On the day of the competition, we talked about how nervous and excited we were. That no matter what, we were happy we took the class."
Adding to this, Carmona states, "My team would review the units of the book, the amendments, current events and historical documents that pertained to our unit, and we would do extra practice rounds with Mr. Jenkins."
With all these different ways of practice and hard work, the students are ready for whatever comes their way when judges begin the process in each competition. With the expectation of each student becoming an expert on every one of their subjects. 
According to Jenkins, "Each unit is judged on constitutional application, use of historical examples, current event examples, participation/team work." That connection between units and the time put into learning from the book then becomes important for a successful result at the end of each competition.  
Yet, the mistake done in numbers and the different challenges in the competition didn't stop Ridgeview from placing and celebrating for their astonishing accomplishment. Each student and team leave this year with love and gratitude in their hearts for the class and the people that reached out to help them get to where they are now. With this experience, studying the book and putting all that time into working hard, really does pay off and is worth it in the end. 
About the Writer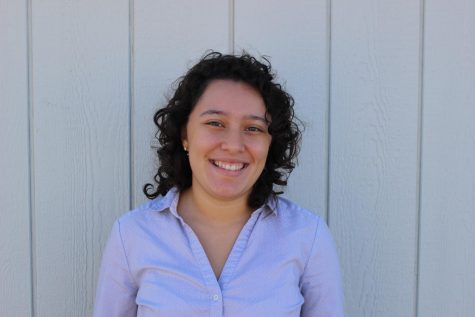 Karla Velez, Writer

Karla Velez has been on the Pack news staff for one year. She enjoys being around family and animals, mostly horses which are her favorite. She also...