Senior ITA Class reaching out to help Others
The Senior ITA website (Information Technology Academy) is a group in which students run a website to inform and provide resources to other students at the school. Students have come together to exercise teamwork, problem solving, and computer skills.
RHS Senior Maverick Moran has been a member of the website since his sophomore year. "On the website we gave many options for students to get involved and help students that are struggling, such as having student tutors, workouts, daily journals and much more," says Moran.
ITA Website member Esteban Morales talks about what it's like being on the team. "As students, we are given the space to think freely and come up with different things to add on the website that can be both useful and entertaining for all Ridgeview students," Morales says that his favorite aspect of it is the diversity of the different pages they provide within the website.
Senior at Ridgeview and another member of the team, Elijah Munoz, describes his job on the website. "My role in our team is managing our Online Tutoring Webpage and as a team, we collaborate and help individuals that need help with coding or tech-based issues," says Munoz. 
This year presented some challenges to the members of the team because of distance learning. "It was really difficult to be able to all be on the same page because of this distanced learning but having Mr. Williams as our guidance has really pushed us to get more involved and come together through a computer screen. It was different because we had to figure out how to get the same connection to students through a screen as we did when we had school in person," says Morales.
 The teacher of the ITA website, Jerome Williams has been a part of the group for four  years. "I have a computer engineering background and love to allow my students to explore the world of technology in real world applications. The idea of the Senior ITA website is to allow our ITA Seniors to showcase and display the skills they learn while in the Information Technology Academy," says Williams. He adds, "This has been a challenging year for everyone, especially students. I am Proud to work with the Students at RHS in the ITA academy and watch them grow from young, excited students into future Community Leaders. Being in ITA offers a tight group of students and teachers. It's almost like a group inside of a group. Our School is one of the best and our students are second to none. There is nothing better than being a part of the PACK."
About the Writer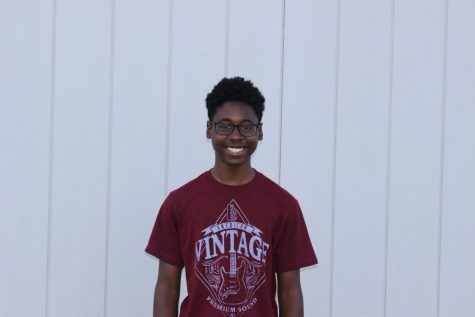 Jaysen Ford, News Editor
This is Jaysen second year on the Pack news staff.  Jaysen is the News Editor this year. He enjoys creative writing and poetry, watching anime, and playing...