Throwing His Way To The Top
Ethan Trejo, senior varsity player, is one of Ridgeview's baseball teams eye catching student athletes. Assistant Coach Robert Shahan describes Trejo as, "diligent, hard-working, and dependable. He is not the smartest, or the strongest, or the fastest athlete we have ever coached, but he has always worked harder than those around him. And it has paid off, as he has a +4.0 GPA and the highest batting average on our team so far this season." As for Trejo he depicts himself saying, "I would describe my playing as hard working, always trying to go beyond expectations and being a leader". 
Trejo has been on the baseball team for the past four years of high school so he knows the highs and lows as a student athlete. "I would describe it as a rollercoaster with lots of success and lots of fails. I would say that everything was worth it but some negatives and downsides to playing baseball all four years is missing high school events, family time, and personal time. Although I missed those events I am happy it was doing what I love playing baseball", said Trejo on his overall experience.  He recalls one of his favorite memories throughout the years saying, " I have many favorite memories with the baseball team, many being in practice, but my favorite was being in San Diego for a baseball tournament with the guys.
With school ending in about a month, that means the time for goodbyes, many things to be missed, and  new beginnings are up ahead for our seniors. First up for the baseball team, "I would like to say I wish everyone on my team success and happiness in the future. I appreciate everyone and I thank them for making my high school experience memorable.", says Trejo. As for the things he knows he is for sure going to miss is, "the bonding with the guys. We always have fun, laugh and just enjoy being out there chasing a goal together." Furthermore, Trejo's plans for the future consist of, "My plans after high school are to of course try to keep playing baseball, but attend California State University, Bakersfield and major in Kinesiology then transfer to a UC to get my Doctorate in Physical Therapy." Lastly, Coach Shahan wishes to give some support and insight to Trejo, "He will be immensely successful at whatever he decides to do with his life. Just be sure you choose to do something you will love doing for the next 40 years."
To end off, some advice from Trejo to the underclassmen at Ridgeview, "I would say to just enjoy it and live in the moment. Don't take it too serious and just play the game you know best."
About the Contributor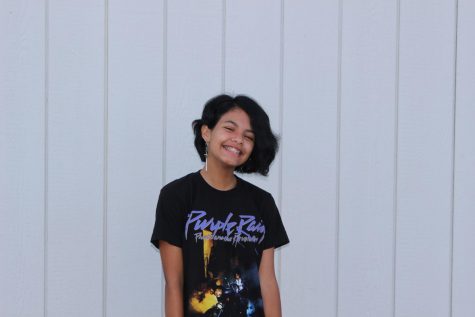 Serenity Mejia, Co-Editor In Chief
This is Serenity third year on the Pack  News staff. She this years Co-Editor in Chief. She enjoys drawing for her friends and dressing up in her own...