Flying Through The Season
Ridgeview's swim team is eager to return to the water. After being unable to do so for the past two years due to Covid. They are led by second year head coach Colby Webb and many strong swimmers returning, looking to make an impact this year. They are off to a strong start with  the boy's  record being 1-4 and the girl's 3-2.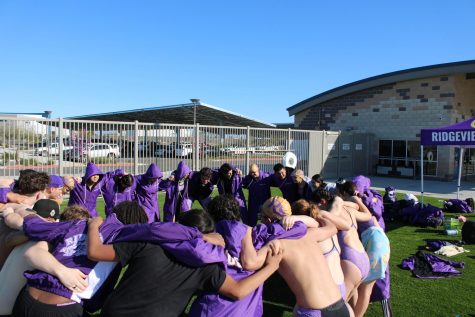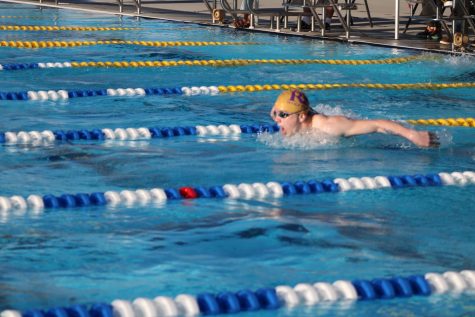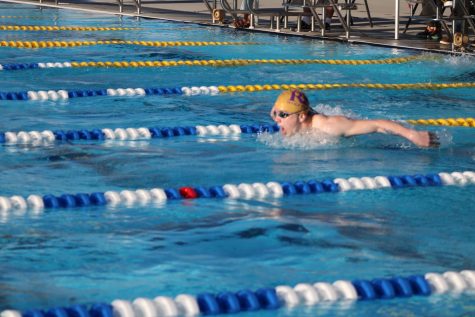 Swimming is a very high level sport that requires exceptional athletic skills and endurance. There are 16 different events involving four different strokes across a range of distances. Sophomore, Audrey Martinez explains  why she joined the  swim team, " I joined the swim team because I liked to swim when I was little but never joined a club so when I got to high school I took the opportunity to join a team" Returner Ivan Correa, " I joined swimming because as a child I always loved racing in my backyard pool with my cousins or friends so once I knew Ridgeview offered competitive swimming, I joined immediately''.
Swimming is a very competitive sport and  Martinez has big goals for this season. Her goals this season are , " My main goal for the season is to swim 50 meter in 29 seconds." Ridgeview's swim team works hard to push one and other to be the best they can be. Correa is expecting to make a huge impact this season, " My goals for this season are to beat my Pr's and to place in Valley times and hopefully be able to go to Valley". Martinez says she is focusing on " My main stroke is free and my secondary stroke is butterfly." The butterfly stroke is one of the most difficult strokes but is very cool to see.  
Ivan Correa explains what events he will be focusing on this season." I do many events but,  I typically do the 200 freestyle and 500 freestyle ". The Ridgeview's swim team is excited for this season and ready to get in the pool. Bakersfield Christian will be one of the toughest matchups for the team Coach Webb, "Bakersfield Christian for sure would be our hardest opponents''.