Changes for the Journalism Program
This year, the Journalism class is taking some big steps to branch out in several ways. From a new online website to working with TV, Journalism is growing considerably. One of the biggest ways Journalism is changing this year is that the class is working with the news station Channel 17 to help cover the football team/sports when needed. The class will produce material on, "Basically games and any interviews that they need." said Kristen Flores, Journalism adviser, regarding the topic. "If they can't get a sports person to come out and film, I have taught a couple of kids how to film and how to edit the video to be able to send to Channel 17."
Another big change Journalism is making is the creation of an online newspaper, which, according to Flores, was decided to be created, "…Because a lot of kids are into social media and being online." The students in Journalism have a big part in becoming more involved on campus using the online newspaper, as Katrina Amorsolo, Features Editor, says,  "I like reading stories on there because they're my stories too … I like how the online newspaper points out certain problems in school, or, like new things in school." Regularly on the site, says Flores, "…We are updating sports scores after the games. Any time that there is breaking news we will post that on the website." The online newspaper was first thought of when some students went to a Journalism convention in Anaheim, California, and was co-created by both Flores and the students. It can be accessed on Ridgeview Pack News and on the school's official website itself.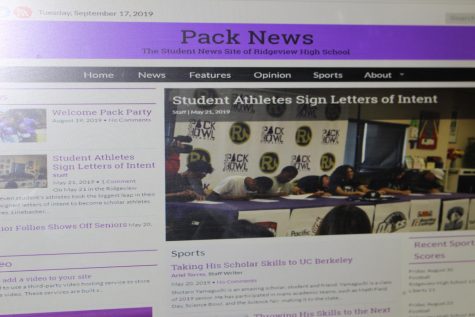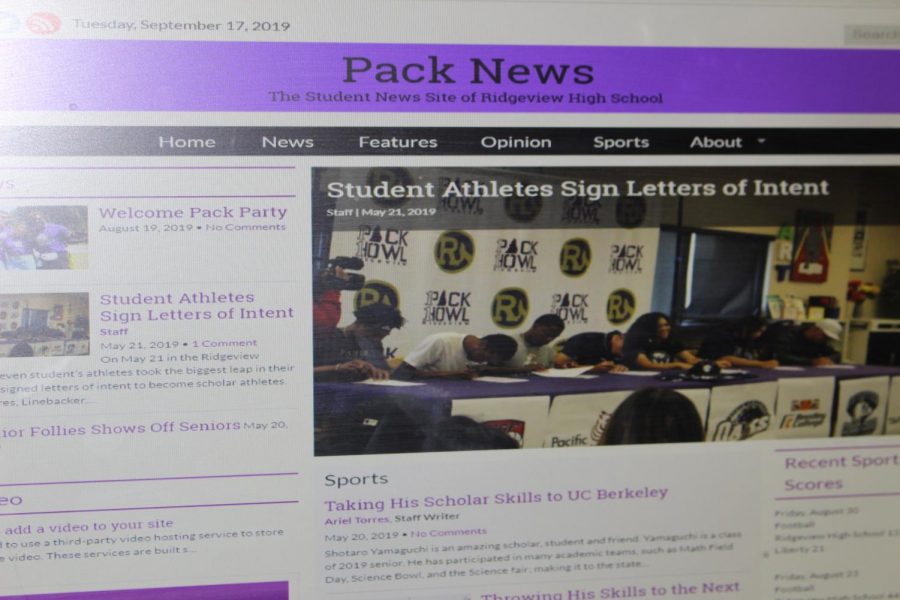 The class is also having a much bigger Journalism Day, which is set for February 7, 2020. "This year's Journalism Day is gonna be way different," Flores said. "Instead of it being held here on campus, it will be held at Bakersfield College…we're inviting a whole lot more schools…and this year it's going to be an all day event instead of two hours; so the students will be gone basically all day and have a chance to go to different workshops to be able to learn what they wanna learn this time around." Students in the class anticipate that Journalism Day will be bigger and better. "I feel like we will learn more about other schools and learn how to make our school paper better," said Danielle Smith, Editor in Chief of the class, of what she expects from Journalism Day this year.